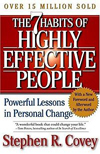 The 7 Habits of Highly Effective People by Stephen R. Covey – Besides the fact that my name is in the acknowledgments (blush, blush), this seminal book legitimized inside-out learning and personal, interpersonal, and team development as necessary elements of effective leadership. Principles and paradigms become the building blocks instead of style and technique.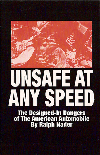 Unsafe at Any Speed by Ralph Nader – This almost forgotten, but still incredible, book is about changing the car industry's and the world's notion of corporate accountability and the value of human life. Studying the motivations and strategies of this very successful Influencer can help inspire us all to understand how doing our work not only changes minds, but improves and saves lives as well.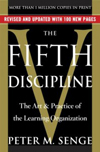 The Fifth Discipline: The Art & Practice of The Learning Organization by Peter M. Senge – Peter's book pushes past simple answers and insufficient techniques to explain five disciplines used to lead and improve organizations. I especially value his explanation of "systems thinking" and "the learning organization" as both foundational concepts and tools.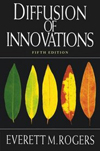 Diffusion of Innovations by Everett M. Rogers – I keep thinking we've moved past his pioneering work, but his research is an absolute necessity for current leaders and Influencers. Who would have thought that getting innovation adopted and change in general is a social process?