FROM FRENZIED TO FOCUSED
Getting Things Done® Miniseries
Gain control of the busyness of life, reduce your stress, and improve your focus with this FREE GTD® miniseries based on the skills from Getting Things Done.
Video 1: Get Everything Out of Your Head
To focus on one thing, you must first think of everything—and get everything out of your head. In Lesson 1 you will be guided through a GTD Mind Sweep.®
8 min
Video 2: Identify the Next Action
Once you know what has your attention, you can determine what do about it. In this lesson you'll learn how to think about your tasks and to-dos rather than simply thinking of them.
10 min
Video 3: Reflect Before You Engage
Which tasks should you tackle first? In this lesson you will learn how to prioritize your tasks and to-dos so you do purposeful work and not busywork.
8 min
Video 4: Putting It All Together
We'll wrap up the miniseries with a review of how the skills work together and some tips for applying and adapting the skills to your situation.
4 min
Register Now—It's Free!
Complete the form and we'll email you instructions and access to get started.
Select YES in the dropdown field to talk with us about GTD training for your team or organization.
Getting Things Done
This FREE GTD miniseries is based on David Allen's bestseller,
Getting Things Done: The Art of Stress-Free Productivity.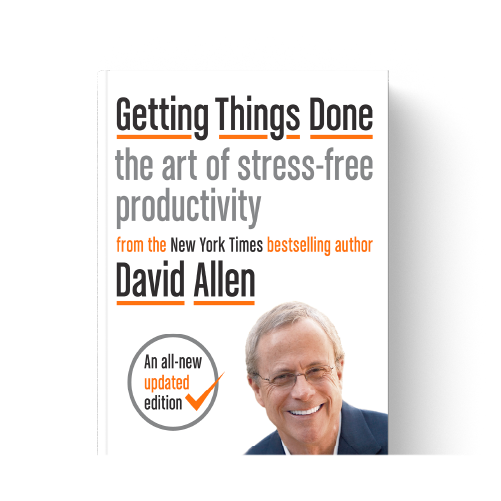 It's Time-Honored Time Management
The skills taught in Getting Things Done® have been shown to relieve cognitive load, allow for increased focus, even result in optimal experience and peak performance.
MEET YOUR INSTRUCTOR
Justin Hale is the co-creator of Crucial Learning's Getting Things Done course. For the past seven years he has worked closely with David Allen and taught the GTD methodology to teams and organizations around the world.