Leadership Training for Tech Teams
Tech organizations face unique cultural challenges, from security and sustainability to rapid change and competition. And yet, at the end of the day, organizational success depends on people. Our courses target human behavior—the software of culture—to help tech teams better execute and innovate.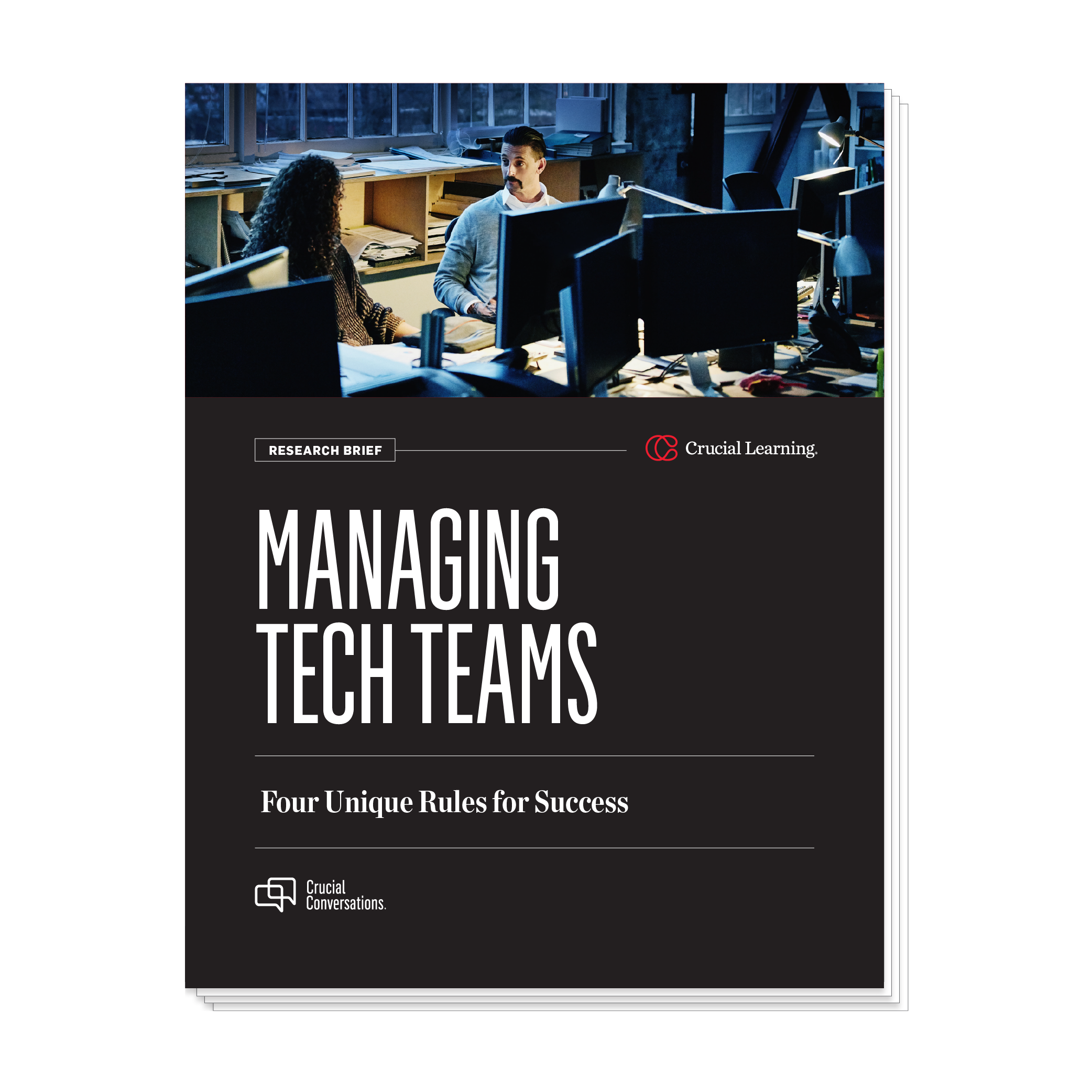 Leadership in Tech
We surveyed 3,500 tech employees and interviewed middle and senior tech managers to identify the challenges prevalent in tech today—and how leaders can address them. Download the report to learn more.
Evidence of Impact
Productivity, quality, safety, engagement—clients report improvements in these areas and more after training in Crucial Learning courses.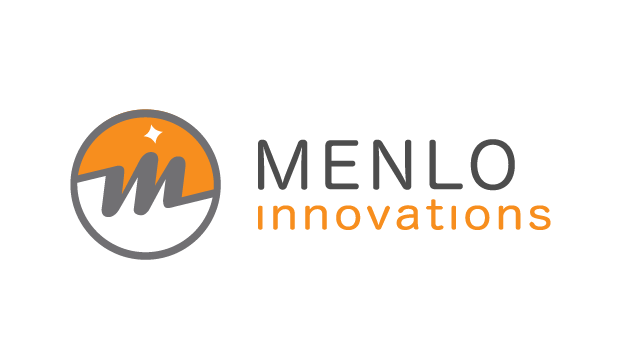 Menlo Innovations
Menlo Innovations experienced fewer errors and emergencies in software development as they applied the skills learned in Influencer® Training.
Download Case Study
Cerner
Cerner saw improvements in client trust, team communication, and patient safety following Crucial Conversations® for Mastering Dialogue.
Download Case Study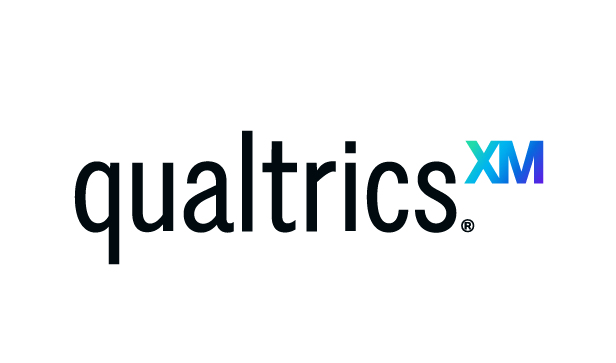 Qualtrics
New employees at Qualtrics said they were more effective in their work and experienced less stress following training in Getting Things Done®.
Download Case Study
Training Solutions for Tech Teams
Our courses are grounded in decades of research and consulting, and studies have shown that the skills we teach correlate with organizational health and performance.
Communication
Performance
Leadership
Communication
Crucial Conversations
for Mastering Dialogue
Dialogue
Communication
Crucial Conversations
for Accountability
Accountability
Performance
Getting
Things Done
Productivity
Performance
The Power
of Habit
Habits
Leadership
Influencer
Change
Learning Outcomes
Turn disagreement into dialogue by speaking up candidly, respectfully, and quickly.
Resolve problems of poor performance, broken commitments, and violated expectations.
Manage attention, energy, and workflow for greater focus with less stress.
Build healthy professional and personal habits with less effort and greater success.
Design and implement large-scale initiatives for lasting behavior change.
Organizational Outcomes
Solve
Disagreement
Cliques
Backbiting
Bullying
And more
Solve
Conflict
Poor Performance
Non-compliance
Irresponsibility
Mismanagement
Ineffective Leadership
And more
Solve
Missed Deadlines
Dropped Balls
Failed Projects
Burnout
Stalled Development
And more
Solve
Poor Performance
Resistance to Change
Skill Acquisition
Development
Apathy
And more
Solve
Change
Leadership
Development
Performance
And more
Improve
Inclusion
Trust & Respect
Responsibility
Collaboration
Communication
Teamwork
Engagement
Improve
Performance
Accountability
Leadership
Management
Efficiency
Improve
Productivity
Efficiency
Teamwork
Execution
Project Management
Development
Engagement
Improve
Performance
Responsibility
Agility
Development
Efficiency
Engagement
Innovation
Improve
Culture
Leadership
Management
Teamwork
Compliance
Engagement
Learning Formats
In Person
Virtual
On Demand
In Person
Virtual
On Demand
In Person
Virtual
On Demand
In Person
Virtual
On Demand
Crucial Conversations is a powerful approach to leadership. Seldom have I found such straightforward concepts and practical tools that and can be immediately applied for results.
Consultant, SBC Global
GTD® obviously correlates to productivity and efficiency. It's clear to me that our profitability is up because of our improved efficiency.
Director & Global Head of Delivery, Qualtrics
Influencer is the model we now use to drive change through the organization, instead of falling back on 'try harder,' which doesn't work.
Chief Architect, Menlo Innovations
Hands down, no questions asked, almost every participant said it was the best class they have ever taken—not just at Cerner but ever.
Director of Engineering Operations, Cerner