Inside Steve's Brain, Expanded Edition by Leander Kahney – This book about Steve Jobs and Apple is an insightful look into the contradictory, messy, passionate job of leadership and brilliance—lest we conclude that life really is about following a career plan and checking tasks off a to-do list.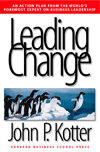 Leading Change by John P. Kotter – I find it such a powerful idea to make a distinction between "managing change" and "leading change." His eight-stage process is a practical and useful map for organizational change.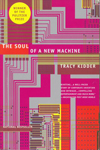 The Soul of a New Machine by Tracy Kidder – This 1981 book won the Pulitzer Prize for non-fiction and deserves a read every couple of years to remind ourselves about the "real world of work" with its psychological torture tests and draconian management techniques and the real people who have dedication, passion, commitment, and pain. It reminds me why we do what we do.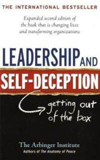 Leadership and Self-Deception: Getting out of the Box by the Arbinger Institute – This is a powerful description of how the impediments of self-deception and systemic collusions paralyze us and undermine our most important relationships. Recognizing and breaking through these barriers frees us to realize our best intentions.