Crucial Influence
Leadership Training
Crucial Influence teaches leadership skills that are essential for leaders at every level of the organization—from new managers to top executives.
Leadership Development Starts Here
Learn more about the Crucial Influence leadership course and begin improving your leadership skills with these resources.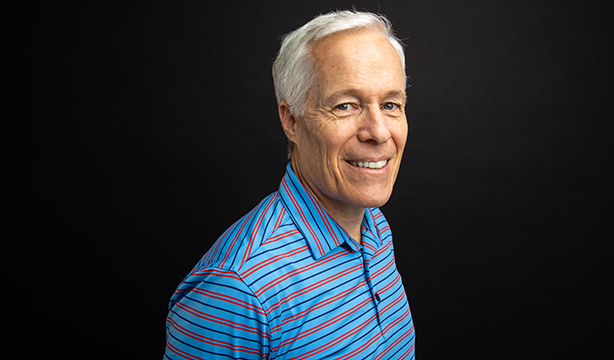 Crucial Influence Miniseries
Join Joseph Grenny, coauthor of Crucial Influence and cofounder of Crucial Learning, in this video series that introduces concepts and skills from the course.
Learn More
What's New in Crucial Influence
Formerly Influencer, Crucial Influence teaches leaders how to apply the Six Sources of Influence to create lasting behavior change. See what's new.
Download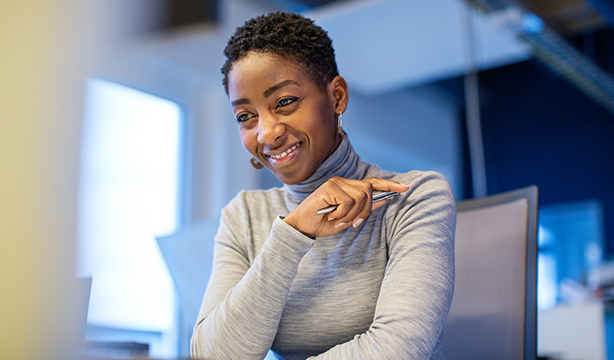 Crucial Influence Assessment
Discover your natural tendencies when trying to influence others and identify areas for improvement with this short self-assessment.
Take Assessment
What To Expect
Crucial Influence Leadership Course
Available in person, virtually, or on demand—or as a blended learning experience—Crucial Influence is an engaging, practical, hands-on course that gives leaders a new way of seeing the everyday challenges they face and the skills to solve them.
Learn Essential Leadership Skills
Crucial Influence is rooted in 50 years of social science research and teaches the renowned Six Sources of Influence model. The course reveals the personal, social, and structural sources that shape behavior and teaches a method for using these sources to influence people and results.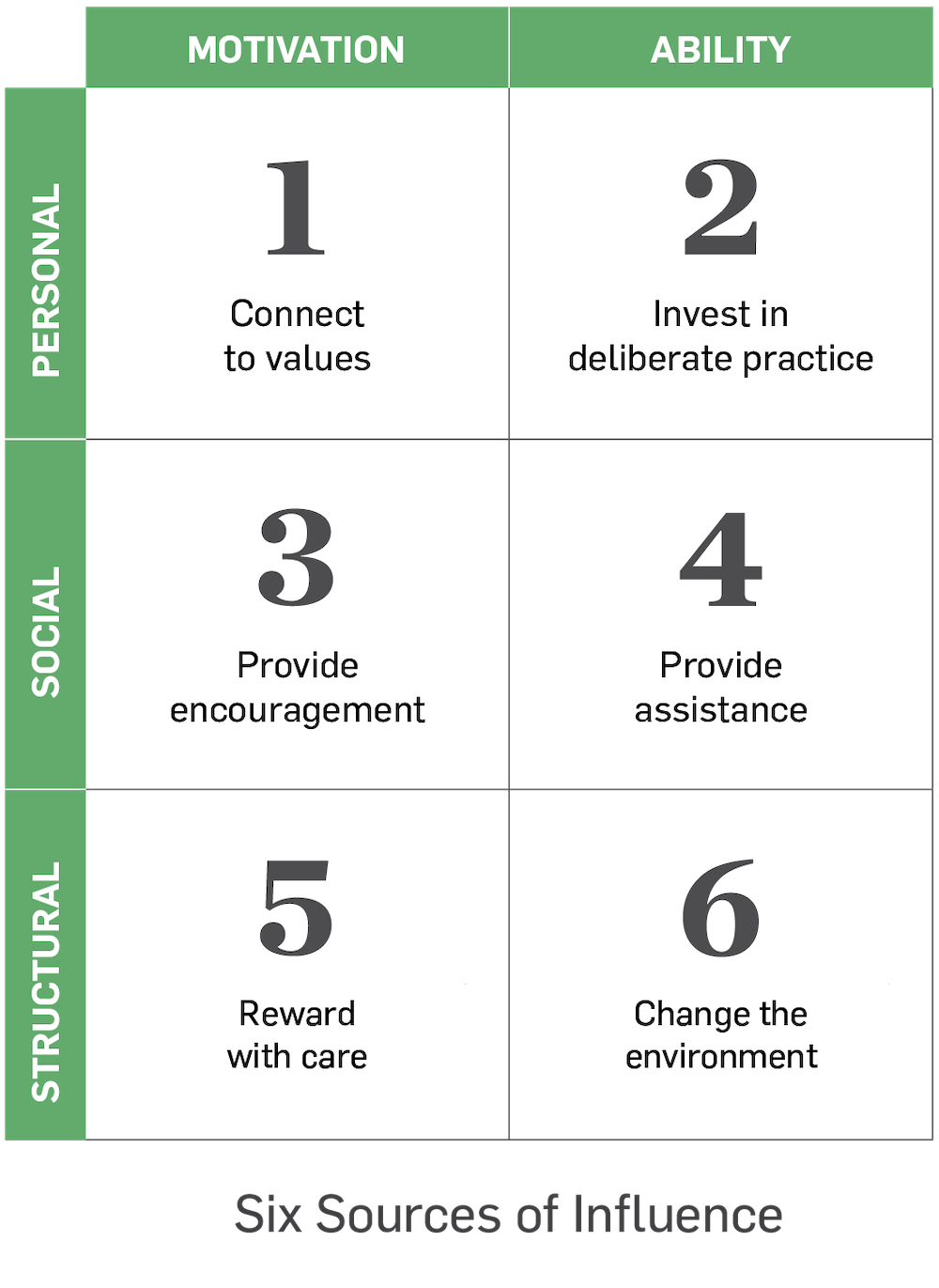 Clarify Measurable Results
Identify results you want and how you will measure progress.
Identify Vital Behaviors
Identify what two or three behaviors people should do and when they should do them.
Diagnose Why Change Seems Impossible
Use the Six Sources of Influence to address existing barriers to change.
Connect to Values
Increase personal motivation by linking behaviors to values.
Invest in Deliberate Practice
Invest in training and practice so people have the skills to do the vital behaviors—even when difficult to do so.
Encourage
Harness praise and peer pressure to encourage and hold each other accountable.
Provide Assistance
Ensure help from leaders and mentors is readily available when people need it.
Reward with Care
Reward those who exhibit the vital behaviors—but do so sparingly.
Change the Environment
Ensure tools, processes, and spaces are conducive to doing the vital behaviors.
Leadership Is Intentional Influence
Organizations around the world have used the Crucial Influence Model to improve performance, profitability, safety, service, and more.
Safety
Newmont Mining experienced 73% fewer serious injuries.
Compliance
Spectrum Health improved hand hygiene compliance from 60 to 90%.
Patient Satisfaction
Children's Minnesota reduced patient wait times and improved patient satisfaction scores by 10%.
Sales
Gallery Furniture increased sales by $250,000 per month. The company also saw a $1 million reduction in annual expenses.
Quality
Menlo Innovations reduced the number of man-hours dedicated to emergencies by 30%.
Customer Service
Michigan's Department of Human Services improved its customer service rating by 38%.
Process Improvement
Xerox had 93% of its employees use their new Six Sigma process and more than 50% adopt it long term.
Give Your Leaders Crucial Influence
Want to explore Crucial Influence for your organization? Complete the form to speak with a client advisor.
Public Courses & Certifications
There was a problem – please wait a moment and try again.
PREVIEW THE COURSE
Attend a virtual course preview to learn more about the leadership skills taught in Crucial Influence. A master trainer will highlight research, examples, learning formats and curriculum, and answer questions.
Some of the world's most innovative and successful companies have trusted us to teach them crucial skills.