Welcome, Reader!
Finished reading Crucial Accountability? Continue improving your leadership and management skills with educational videos, audio lessons, our weekly newsletter, and more.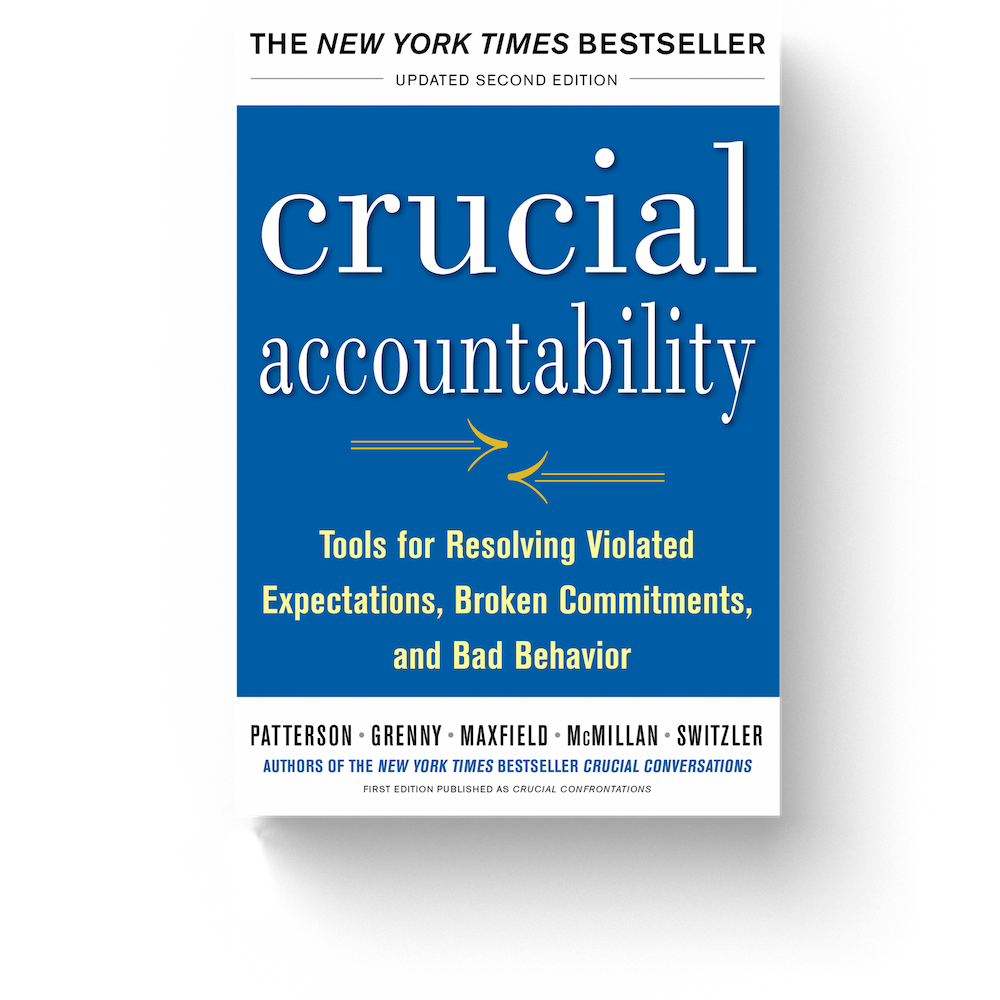 READER RESOURCES
Assessment
Measure your ability to hold others accountable and identify where you can improve.
Videos
Watch examples of the Crucial Accountability skills applied to real-life situations.
Discussion Questions
Use this guide to further explore Crucial Accountability with your book club or team.
Audio Lessons
Listen to entertaining and insightful stories and lessons from the authors of Crucial Accountability.
Accountability Model
Download and print this visual reminder of the Accountability model.
Newsletter
Receive our Q&A Crucial Skills newsletter, now in its twentieth year and read by hundreds of thousands. Every week our authors and experts answer your tough questions.
Get Your Resources
Complete the form and we'll email you the additional learning resources. If you'd like to explore Crucial Conversations® for Accountability for your team, indicate in the dropdown field and a member of our team will contact you.